Transportation & Transformation Part 1: The Need to Innovate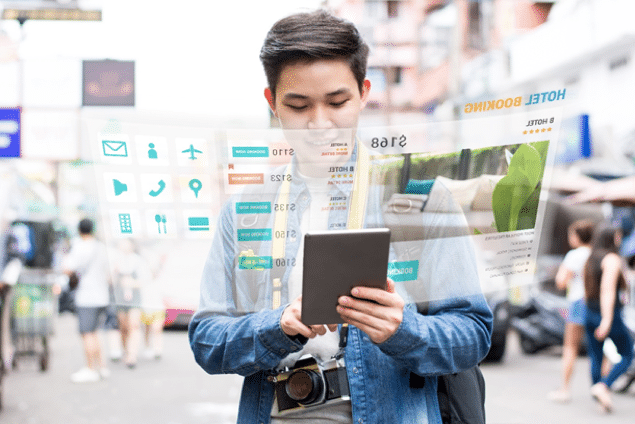 From paying our bills to modes of communication, technological disruption is changing how we navigate day-to-day aspects of life —everywhere.
An easy sector to take for granted, transportation is arguably the most crucial vertical that's experiencing drastic forms of high-impact digital transformation
The Transportation Systems Sector is a critical infrastructure that forms the backbone of American society. Consider how many key functionalities fall under its umbrella.
The Department of Homeland Security provides the following statistics for the seven 7 modes or subsectors:
Aviation: All of the nation's aircraft, air traffic control systems, and about 19,700 airports, heliports, and landing strips enable flights for leisure, business, and military purposes.
Highway and Motor Carrier: Private and commercial vehicles like cars, trucks, and school busses traverse the 4 million miles of roads, 600,000 bridges, and 350 tunnels in the US.
Maritime Transportation System: About 95,000 miles of coastline, 361 ports, 25,000 miles of waterways, and intermodal landside connections transport people and goods via water.
Mass Transit and Passenger Rail:2014 saw roughly 10.8 billion passenger trips within the nation's public transport systems.
Pipeline Systems: Over 2.5 million miles nationwide hold nearly all the natural gas in the US, along with hazardous materials.
Freight Rail: Along with the seven major U.S. carriers, hundreds of smaller railroads comprising 1.33 million freight cars and 20,000 locomotives travel across more than 138,000 miles of active railroad nationwide.
Postal and Shipping: Each day, American citizens mail about 720 million letters and packages that large integrated carriers, regional and local couriers, mail and chartered delivery services deliver safely to their intended recipients.
Transportation facilitates economic growth while enabling relationships between people and nations to flourish.
In 2019, it's more important than ever to leverage the power of cutting-edge digital technology to innovate on and improve the existing logistics and transportation processes we have in place.
Companies receive a tangible benefit from investing in transportation innovation, which comes in the form of an improved user experience for their employees, B2B partners, and the customers they serve.
It's Time for the Transportation Industry to Hit the Gas
Digital disruption has already taken hold in key industries. Music albums, once a physical object to purchase, have gone from .MP3 files that cost $0.99 per song to unlimited streaming service subscriptions.
As Amazon continues to dominate the e-commerce industry, more and more buyers are trading in the time and effort of pushing an unwieldy shopping cart around a crowded store for the hassle-free ease of online checkout.
In comparison, much of the transportation and logistics industry is noticeably behind in advanced technological adoption. The widespread reticence to go digital is markedly impacting global reach.
As a result, slower business processes equate to delays before businesses can complete deals successfully.
BCG found that while major industries such as retail and FinTech embraced digitalization and emerging tech adoption in 2016, with global deals numbering in the thousands, the transportation and logistics sectors trailed behind with less than 500 combined deals total.
Revolutionizing the Cab Industry with a Robust and Innovative Mobile Application
Nowhere is digital disruption in the transportation industry more visible than in public ride services. Whereas taxis used to reign king on the city streets, revolutionary services like Uber and Lyft now dominate the market.
A 2016 Forbes article notes that ride-hailing using apps like Uber and Lyft took hold of over half of the business travel ground transportation market.Taxis, which held around 37.5% in 2014, only made about 11%.
A need for a total overhaul of traditional business practices was clearly in order — and it arguably still is.
10Pearls was on the forefront of the digitalization revolution in the taxicab industry before the rest of the competition. Partnering with a DC public transportation commission we helped develop a mobile app that seamlessly integrated drivers and riders. During this engagement, we created a streamlined system for connecting over 6,500 taxicab drivers with customers with a simple tap of a button.
Some of the app's new features developed by 10Pearls include:
Integrated Secure Payments
The mobile app transforms user experience with integrated payment methods, eliminating the need for riders to be carrying physical cash or credit card and streamlining the payment process.
Automatic Event and Location Messages
Riders receive automated updates on the location and status of their taxi both before their ride and en route, ensuring confidence in quick and safe arrival to their destination.
Driver and Rider Versions
Differing versions of the app for drivers and riders ensure that drivers and customers stay synchronized with real-time notifications for drivers when riders hail a cab.
By playing a key role in deploying the new mobile app, 10Pearls helped to directly address a pressing and unavoidable need to modernize the taxicab industry, re-establish taxi travel as a viable competitor in the rapidly advancing ride-for-hire market, and embolden pride and support the livelihood of dedicated taxi drivers.
All the while, we never lost sight of accomplishing our ever-present end goal of creating a faster, more intuitive experience for our clients' end users.
In Part 2 of our Transportation and Transformation series, we'll discuss how we've leveraged the power of emerging technology to help redefine the logistics industry.
Find out more about our success stories and learn how 10Pearls can drive your business forward with our bleeding edge digital solutions: schedule a free consultation today.