How can Emerging Technology Enhance Empathy and Education?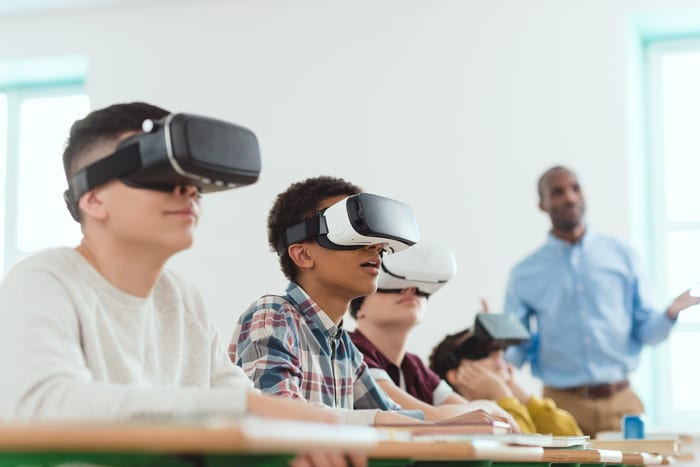 When seen as a polarizing or isolating force, technology faces widespread criticism for perpetuating biases and falsehoods or even impacting self-esteem. Pushing back on this trend, many organizations are harnessing the power of emerging technology for social good.
Artificial Intelligence (AI): Grammarly uses its AI-driven writing tools to empower people of all backgrounds and fluency levels to communicate effectively and better understand each other. The team is driven by a vision of breaking down the communication barriers that so often divide us.
The Internet of Things (IoT): At our R&D facility 10Pearls Labs, we partnered with AARP to build an app prototype for early detection of dementia in the elderly by analyzing their voice interactions with Amazon Alexa, one of the most widely-used IoT smart home devices worldwide.
Augmented and Virtual Reality (AR/VR): The most promising of all, augmented and virtual reality are revolutionizing how humans can interact with the world — and people — around them. Fully simulated environments and mixed reality programs extend the possibilities of communication, perception, and learning.
While often stylized as the combined AR/VR, each technology has distinct properties that offer groundbreaking potential. Statista predicts that the combined AR/VR market will reach $192.7 billion by 2022.
Not Just a Game: Utility of Augmented Reality Extends to the B2B Space
Augmented Reality uses computer vision to superimpose digital graphics over a live video feed or camera, often via a smartphone.
One of the most popular first adopters to take the app world by storm in 2016 was Pokémon Go. Within a year from launch, the app passed the astounding figures of 750 million downloads and $1.2 billion in revenue.
In the business space, AR can serve as a powerful differentiator that sets a company apart from the competition. A recent Forbes article outlines three particularly salient use cases: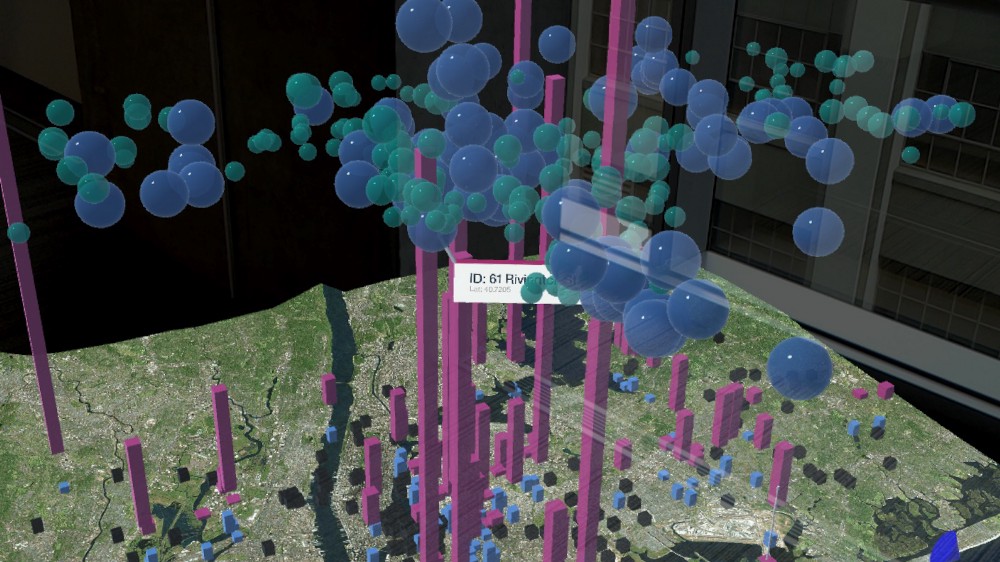 source
IBM built its Immersive Insights tool using AR for more dynamic data visualization, like the example above.
Ikea's Place app uses AR to show potential customers how a piece of furniture that caught their eye would look in their own home.
Ford stands out at trade shows by offering a virtual peek under the hood of its cars
AR makes a demonstrable impact when applied to products and service. Its benefits range from promoting sales and sparking customer interest to enhancing the end-to-end user experience.
Virtual Reality: Transport Users to a Digital Dimension You Design
Temporarily transporting people from the real world to a computer-generated alternative can certainly make for an entertaining gaming experience or brand-differentiating.
From a more human perspective, virtual reality can give us an unprecedented glimpse inside someone else's point of view — literally.
BizTech offers an overview of how nonprofits use VR to bring their causes to life: "virtual reality offers a rich, immersive experience that wastes no time conveying the depth and complexity of a problem. No longer just a means of entertainment, the technology delivers a visceral urgency with deep potential to affect a viewer."
The article notes an especially poignant application. Alzheimer's' Research UK produced Walk Through Dementia, a VR film accessible through affordable Google Cardboard headsets. The virtual reality experience gives audiences a first-person taste of how challenging daily tasks like running simple errands can become as the condition develops.
Applying AR from the Classroom to the Field: Next-Gen Skill Building Opportunities
Beyond sales and marketing, AR/VR technology makes a demonstrable impact for professionals from the medical field to the manufacturing sector by offering safer training environments and more effective educational tools.
At 10Pearls, we've kept the pulse of augmented and virtual reality by developing a series of groundbreaking proofs-of-concept. Our team recently prototyped an AR model of a human skeleton.
As seen in the images above, this instructional aid classifies each bone and includes a detailed analysis and 360-degree view to help students foster a deeper understanding. This dynamic tool could give medical students an interactive interface to learn the specifics of human anatomy that apply to their field of study and hone in on relevant details at a granular level.
10Pearls has also used augmented reality and artificial intelligence to develop ARInspect, a revolutionary new product that's redefining the world of automation by optimizing outcomes for inspection processes and replacing manual operations. Companies can use ARInspect to automate pre-inspection processes and improve inspectors' on-site efficiency.
The data-driven platform empowers organizations to execute on core missions more safely, accurately, and effectively. Clients from the environmental, transportation, and manufacturing sectors to disaster recovery initiatives have transformed and accelerated their efforts using ARInspect.
Ready to Leverage the Power of Emerging Technology for Your Business?
Are you interested in the countless opportunities that emerging technology can offer your company to grow as a business and make the world a better place?
The 10Pearls team uses dynamic solutions like AR/VR to build immersive experiences that are capable of replicating real-life scenarios to engage users in a way they've never seen before.
Let's talk about how 10Pearls can help you tap into the unlimited potential of emerging technology to take your business to the next level.