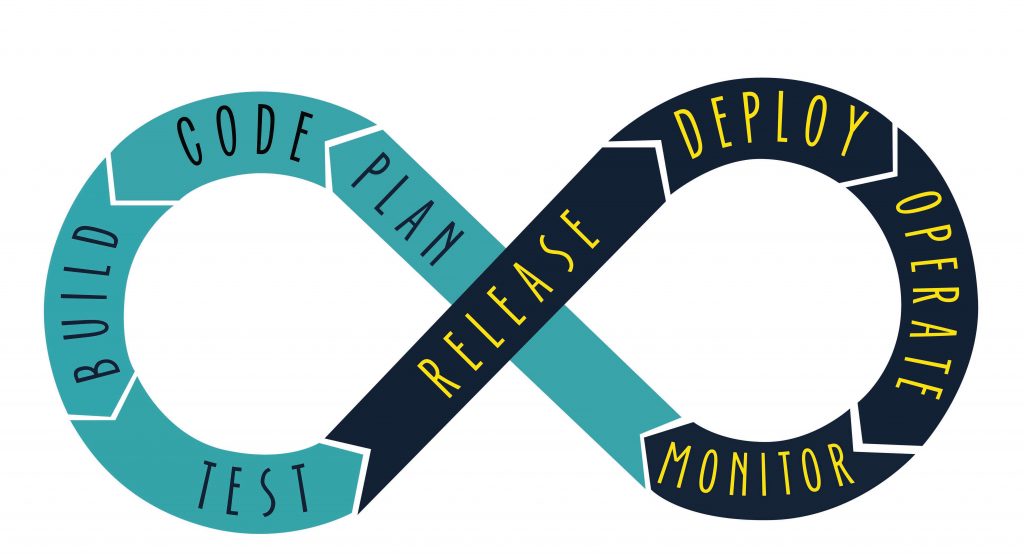 A transforming digital economy requires transformational business practices. More and more organizations are embracing new ways of thinking to help streamline processes and optimize performance. DevOps is one such approach. Used by many enterprises to enhance productivity, speed up delivery, and provide greater value to customers, DevOps is rapidly becoming the standard of technology development.
What is DevOps?
Rooted in agile methodology, DevOps changes the workflow of traditional software development to accelerate and streamline software delivery. DevOps is a response to a universal shift in the way we build systems and applications. While software and application delivery was once characterized by isolated, large-scale projects, today software and applications must continuously evolve in order to quickly meet user demands. DevOps makes this possible. DevOps best practices unify Development and Operations teams to facilitate collaboration, continuous integration and delivery, and automation.
Why DevOps?
According to Forrester, over 50% of businesses across industries, including healthcare, manufacturing, and banking, have already incorporated DevOps as part of their digital strategy. Leading companies rely on DevOps to:
Reduce Time to Market: DevOps best practices speed application delivery and help businesses get products to market—fast.
Enhance Customer Experiences: Rapid and continuous deployment is the hallmark of DevOps practices. Using DevOps, organizations can roll out frequent updates to incorporate customer feedback into the product in a quick and effective manner, enhancing the overall customer experience.
Improve Quality Assurance: Continuous testing enables teams to catch errors early on and initiate quick fixes. Automation further reduces the likelihood of human error, enhancing reliability and overall product quality.
Reduce/Lower Costs: When products are built using DevOps approaches, things are done right the first time around. Businesses can avoid costly mistakes that require long hours of troubleshooting, while also accelerating product release and deployment.
Kickstart Your DevOps Transformation
Embracing DevOps will help your business compete in today's market. But like all organizational changes, overhauling your existing development process may seem daunting. That's why 10Pearls offers DevOps Assessments. We can evaluate your team's existing processes and make recommendations that will deliver immediate value. We can also help you build a roadmap for reaching full DevOps maturity. (Interested in schedule a DevOps assessment? Contact us here.)
10Pearls has been leading the market in agile and DevOps practices since day one. DevOps is at the core of the digital solutions that we implement and a central aspect of the work that we do for our clients. To learn more about our DevOps solutions, visit our DevOps Consulting Services page or read about our expertise in Gartner's Market Guide for Agile and DevOps services.