How Your Company Can Invest in Intelligent Experiences
In recent years, many businesses have invested in digital strategies to accelerate growth. However, in the age of digital transformation, creating digital products or adding online channels of communication with customers is not enough. Instead, businesses should focus on building intelligent experiences. Based on human-centric design, intelligent experiences are rooted in customer data and designed to span digital platforms. Capable of adjusting to the omnichannel lifestyle of digital natives, intelligent experiences will position your company as a valuable partner for other businesses and drive sustained success.
Business that are serious about investing in intelligent experiences must:
Understand how your user interacts with your brand
The best way to uncover these insights is to use both high-tech approaches (data analytics or biometric testing) and low-tech approaches (user interviews, whiteboarding sessions and customer journey mapping). Working with a qualified customer experience (CX) consultant can provide a helpful, objective perspective.
Ensure that you are collecting data and analyzing it across all customer channels
There is a vast amount of intelligence that can be mined from past customer transactions and histories that could allow businesses to respond and align themselves effectively. A true intelligent digital experience builds upon current learnings and incorporates feedback rapidly. This is only possible if businesses have a cohesive data strategy.
Automate with ML and AI to maximize the benefits of personalization
To achieve the level of personalization necessary for intelligent experiences, you must abandon manual processes. Invest in ML and AI technologies that automate the collection, analysis and generation of customer insights. In the early stages, these technologies may be basic analytics tools, while later more advanced machine learning may be required.
Leverage a mobile strategy to build engagement
While digital channels will continue to be fragmented and span users' devices, mobile will be the central hub for user engagement. Users will initiate interactions with your brand through mobile more often than not, so it's important that your experience is optimized for mobile. Avoid the fatal mistake of simply shrinking a web experience onto a smaller screen. Invest time in developing a true mobile strategy.
Adopt agility as modus operandi
Iterative development and continuous improvement are key to building intelligent experiences. Your business should focus on deploying new versions quickly, collecting feedback and incorporating learnings every 90 days.
Building intelligent experiences is an imperative step in ensuring the health of your company several years from now. For a further discussion of intelligent experiences, as well as tips for overcoming common barriers and pitfalls when creating them, check out my recent article on Forbes.
---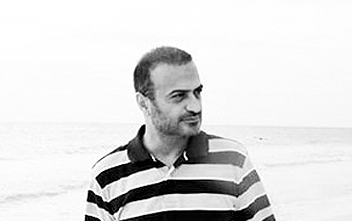 As Co-founder, Imran spearheads 10Pearls, a leading and award-winning application development company helping businesses build products and technology solutions spanning mobile, enterprise, web and games. 10Pearls' clients include start-ups, small and medium-sized companies, as well as large enterprises.
Prior to 10Pearls, Imran served as the Director of AOL's Global Outsourcing, where he managed over $150M annual outsourcing spent over twelve vendors spread across seven countries. Imran has been involved with various stages of product development, and has held position ranging from VP of Products at Paxfire to Product Manager at MicroStrategy. Other companies he has worked for include Sprint Nextel and JP Morgan Chase.