90 Day Mindset: A Recipe to Overcome Inertia
Smart business leaders agree that speed-to-market is essential to their survival, and that they need to modernize their products and technology—now. But many come up against Newton's first law, the law of inertia. They simply don't know how to get started.
With mounting pressure to exceed operational and customer service levels in parallel, these leaders are worried about the potential risks of modernization, which often involves heavy technical debt. They are equally as concerned about not being able to run current state-of-affairs (devops, service levels, customer satisfaction) satisfactorily during the effort.
Both of these anxieties are related to the belief that modernization means fully tackling a large, looming problem. But the fact is this: digital transformation need not be a big bang roll-out. This is where an Agile mindset—the 90 Day Mindset—is beneficial.
---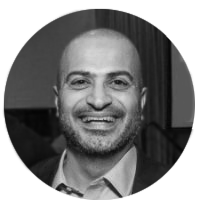 In today's transformational world, the expectation is to deliver at non-linear output velocities. A 90-day mindset and a partnership with the right development company can bring clarity and focus and allows business to realize value continuously.