Customer Loyalty Through the Mobile Experience
Many brands still rely on a decades old method for driving customer loyalty—points systems, VIP programs, referral rewards, etc.—but, in a market where consumers have endless choice, brand loyalty can't be bought. It must be earned by providing a consistently positive customer experience. In our digital age, customer experience is increasingly defined by the mobile experience – the way your customers interact with your brand on a mobile device.
Let's take a look at Starbucks as an example. Starbucks created customer loyalty in the analog age by creating an in-store experience that its customers adored. According to the lead investment banker on the Starbucks IPO, research around the time the company went public showed that an engaged Starbucks customer visited 18 times each month (and that was 25 years ago). Today, Starbucks continues to be a leader in driving loyalty by complementing its in-store customer experience with a mobile experience that facilitates purchasing, saves time, and incentivizes customers.
The Starbucks app, and the increasingly digital nature of the way Starbucks sells to its customers, is evidence of a larger trend that we've discussed before: all companies are becoming technology companies. While mobile apps were once a bonus feature, they are now standard operating procedure, and consumers will compare mobile experiences when deciding which businesses to patronize. You've likely experienced this in your own life – if a restaurant's app offers easy mobile ordering, you'll order every weekend. If an airline's mobile app makes downloading your boarding passes and getting through security a little quicker, you'll book with them again, even if the ticket is a bit more expensive.
Simply put, a frictionless mobile experience is the reason a customer will return to the same brand again and again, and a painful mobile experience will push consumers out the door.
So, how can you create a mobile experience that will become your most valuable loyalty driver?
Recognize that users don't expect the same functionality from web experiences and mobile experiences.
Consider banking apps, for example. Most consumers would expect to be able to deposit checks and transfer money via the mobile app, but wouldn't use the app to review or download statements – they'd head to their laptop for that capability. Merely translating a web experience into a mobile experience is a critical mistake that can result in excessive features and a clunky interface. The mobile experience should take maximum advantage of mobile device technologies (Location, Camera, Notifications etc) and be built around customers' true wants and needs, which can only be uncovered through user research.
Create a mobile app that strengthens existing customer experience.
Your mobile app is just one of many touch points with your customer. It should seamlessly integrate with other touch points – web portals, in-person interactions, etc. A lack of integration will frustrate users. And keep in mind that the mobile experience should reinforce the positive customer experience you've already solidified. Starbucks' mobile app doesn't replace the in-store experience—a loyal customer still comes to the coffee shop, chats with the barista they see every day, and reads the paper at their favorite table. The mobile app just makes the process simpler.
Get to market quickly and then continue to iterate.
Your mobile experience should evolve with both the needs of your customers and the latest mobile technologies. As biometric login capabilities extend beyond the fingerprint and integration with AI systems like Siri and Alexa become more ubiquitous, your app will need to adjust accordingly. (Later this year, Starbucks' app will let Ford drivers place a voice order via Alexa from their car.) Given the pace of mobile's advancement, it's wise to get your app to market quickly, secure user adoption, gather feedback and then continue to adapt.
In Summary:
1) Understand customer needs through User Research
2) Build brand loyalty by exceeding customer expectations through Mobile
3) Continue to evolve as the trendy becomes the new normal
---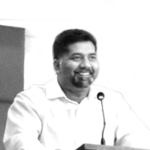 Ghazanfar Ghori is 10Pearls' Chief Technology Officer.
Ghazanfar's role is to bridge the gap between clients and development teams, and ensure that software is architected well, meeting quality attributes from the very start. Ghazanfar is an expert on state-of-the-art technology platforms and frameworks, with a focus on big data, cloud and mobility.
Ghazanfar helps clients identify and select the appropriate technology architecture through understanding of their requirements. Ghazanfar is pivotal for deploying large scale, secure, highly sophisticated, and usable software and mobile products and solutions.
Ghazanfar has worked for companies like NVR, Virtual Logic, and Spacenet in the past. He has a BS in Chemical Engineering and a BS in Computer Science from the University of Maryland.