10Pearls Participates in the 38th GITEX Technology Week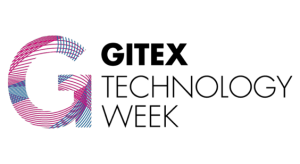 10Pearls is proud to be exhibiting and sponsoring once again at this year's GITEX Technology Week at the Dubai World Trade Center. This marks our third consecutive appearance at the five-day exhibition which is the Middle East's largest technology event and known for showcasing some of the latest digital products and innovations from around the world. This year the show will spotlight four major tech sectors: Smart Manufacturing, Smart Cities, AR and VR, and the Internet of Things. Event-goers have already been introduced to flying cars and automated delivery carts and the week has only just begun.
10Pearls is exhibiting at GITEX 2018, so make sure to stop by booth #830 in the Future Tech Hall to learn more about how we're using technologies to help our clients scale, innovate and accelerate more effectively. This year we have a focus on emerging technologies and how various businesses can utilize these tools to positively disrupt their business.
10Pearls has a growing client base in the Middle East region and serves both large public and private enterprises and emerging startups.