10Pearls Karachi Holds Global Azure Bootcamp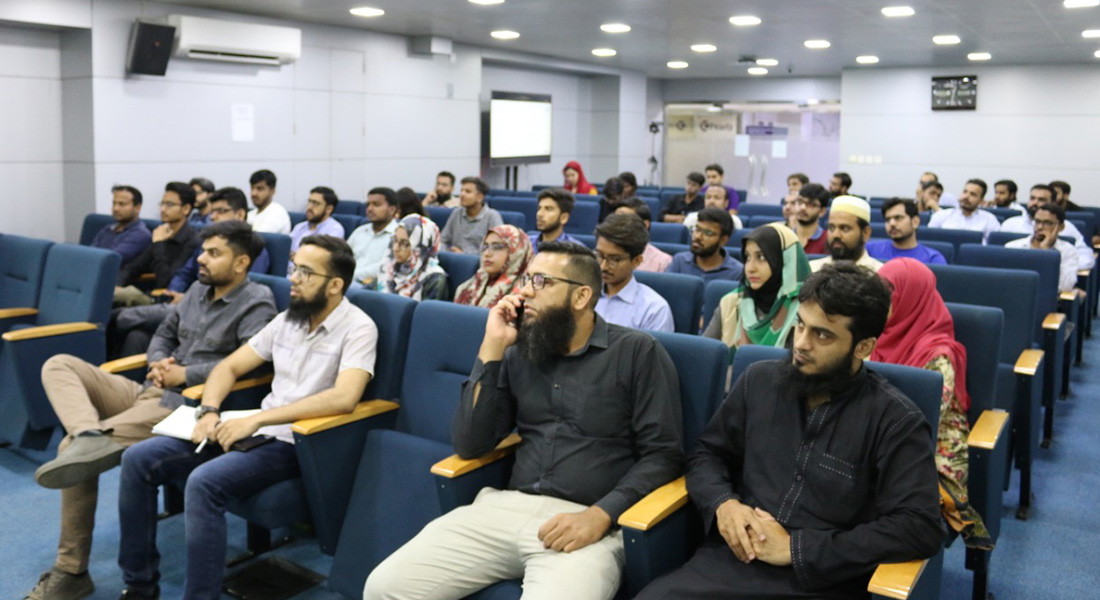 On April 27th, tech-savvy individuals and cloud computing mavens came together to mark the great Global Azure Bootcamp. This is an annual, global event in which enthusiasts from different countries and communities organize one-day workshops in their respective locations to enrich themselves and others about Azure platform, its usage, trends and latest developments. This year, Azure Bootcamp was held at more than 275 different locations. Each camp was organized by IT community leaders and Azure enthusiasts in order to serve and benefit the IT industry and its members. Bootcamp also teaches necessary Microsoft Azure operational acumen and skills. Leveraging its status of being the best and a leading IT firm in Pakistan, 10Pearls took the initiative to host a bootcamp in the 10Pearls University auditorium at its Karachi office.
Under the aegis of 10Pearls, many Azure architects, cloud computing experts, novices and students joined this magnificent forum of Global Azure Bootcamp. At 10Pearls, the workshop was comprised of variegated, interactive and enriching activities. The mega event kicked off at 10:00 AM with registration and an introductory session. That was followed by training, interactive sessions, labs and talks. From functional automation to load testing, and from image classification and identification to machine learning using Azure Cloud Infrastructure, attendees indulged in multiple learning activities. Shehryar Malik, a cloud computing professional who attended the event, explained how this bootcamp is beneficial,
This is a very valuable and informative bootcamp. We learned about maintaining code quality by integrating SonarQube, something that I was interested in knowing about. Also, as you know, nowadays interactive chatbots are all the rage, so we also grasped understanding about the process of converting FAQs to interactive chatbot.
These learning activities instilled the latest information among participants with regards to strategy, design and setup of Azure cloud platforms, and using it to cast an impact on the growth and process of the practice. While talking about the content of the bootcamp, the trainer of the event said,
This bootcamp is a very good platform for all cloud computing professionals or those who use Azure platform. We talked about Azure cloud environments from inception through production deployment as well as latest trends so that coders and cloud computing enthusiasts can improve their craft to shift speed and focus as their business needs dictate.
The event came to an end with a Q&A session to clarify any sort of confusion and misconceptions that participants had related to Azure platform.
This was indeed a valuable workshop that allowed people to share and acquire knowledge to sharpen their Azure cloud orchestration skills. As more and more companies are embracing cloud and mobile computing services, workshops and bootcamps like this are essential to teach skilled and expert professionals how to manage these services. In such a scenario, organizing this global workshop is a great feat achieved by 10Pearls. Global workshops, training sessions and bootcamps of this caliber help local professionals to bring finesse to their expertise and stay abreast with the latest developments.