Harnessing the Culture of Being Efficient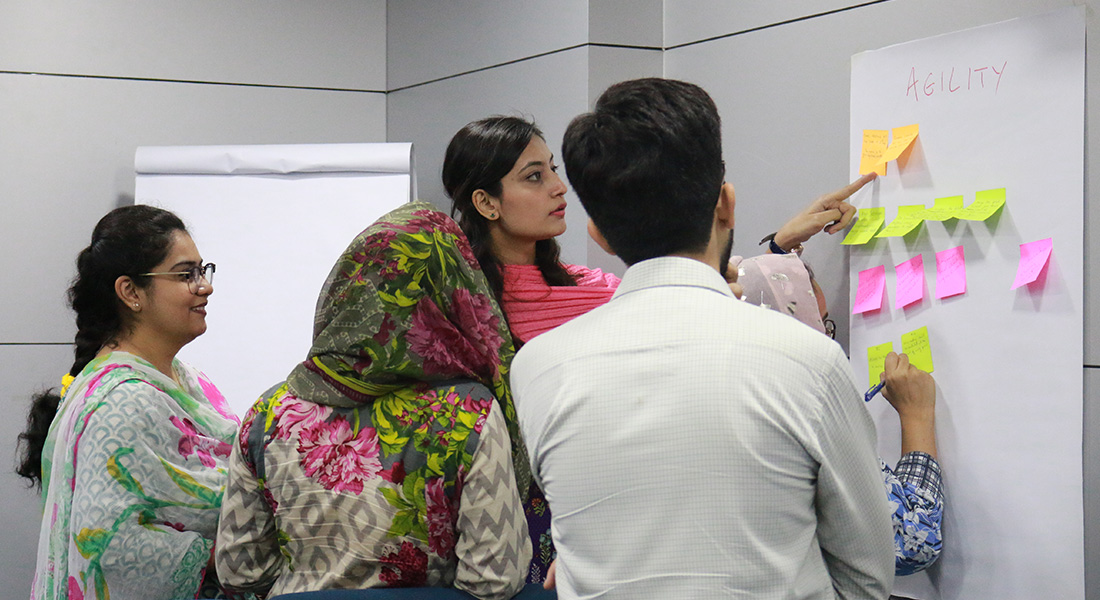 Digital is taking the business world by storm. Consider some of these mind-numbing statistics from the Digital 2019 report: there are over 4.3 billion internet users worldwide. Each of these 4.3 billion users spends almost 7 hours per day online, totaling more than 30 billion hours per day overall. This poses a unique challenge for businesses: how to avoid distractions and remain efficient.
To harness the culture of being efficient, 10Pearls labeled April as the month of work efficiency. Throughout the month, our teams were engaged in fun activities that helped them identify key habits that they should develop in order to increase overall productivity. Multiple talks and trainings were also organized to assist with understanding the core essence of efficiency. Some of the top leaders from the industry visited 10Pearls to share their ideas and tips about time management and agility.
We also challenged ourselves to identify and improve multiple areas on all our projects where we can further increase the efficiency of the team. These areas include but are not limited to: increasing the overall team synergy, improving upon the collaboration, automating any or all repetitive tasks, being punctual, having productive meetings, increasing code reusability, writing clean code for long term efficiency, providing better level of estimates, finding the right balance between speed and quality, and communicating proactively.
We understand that meeting a certain level of productivity requires a lot of effort, but maintaining that pace is a different beast altogether. The month of work efficiency helped us realize our true potential to produce quality work, quickly. Practices like this, make us one of the leading software services companies in the world.