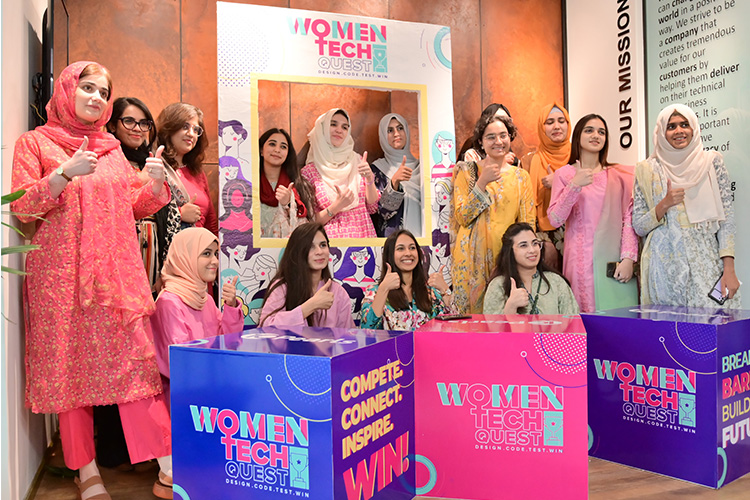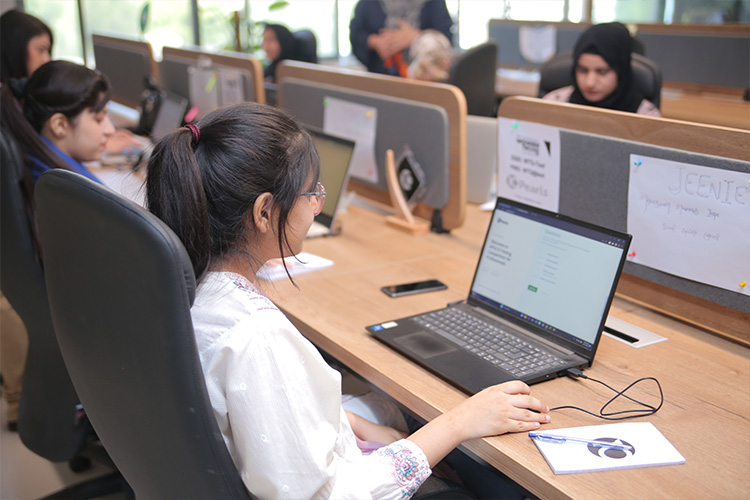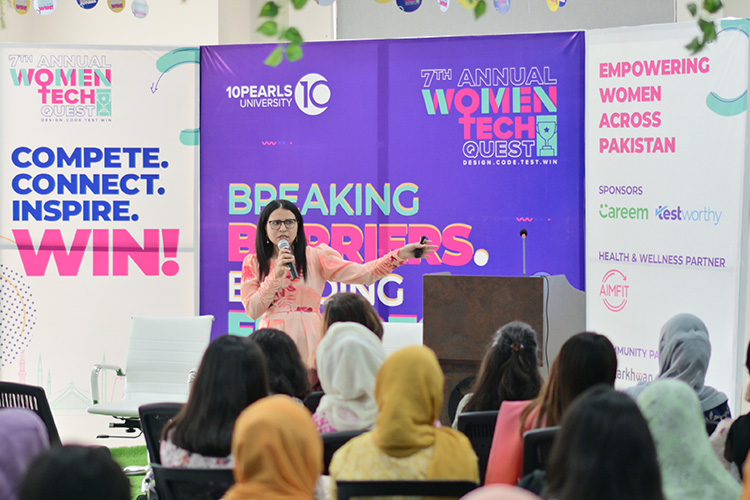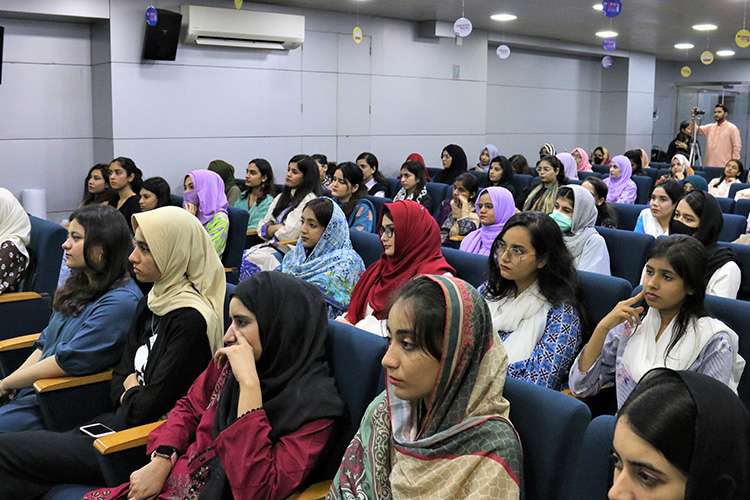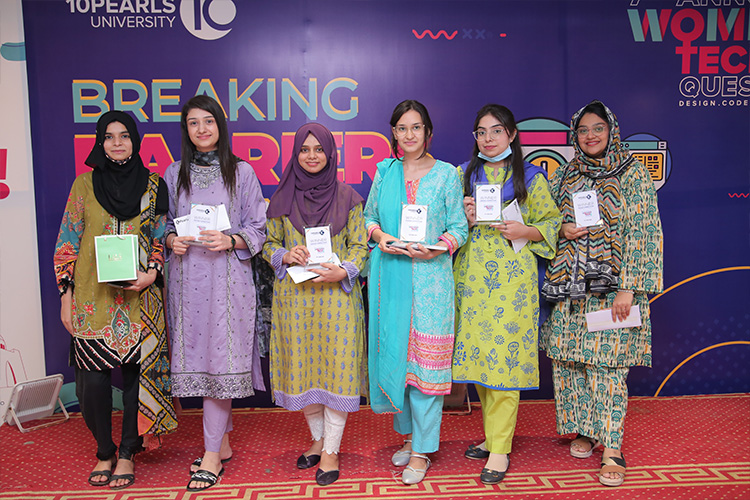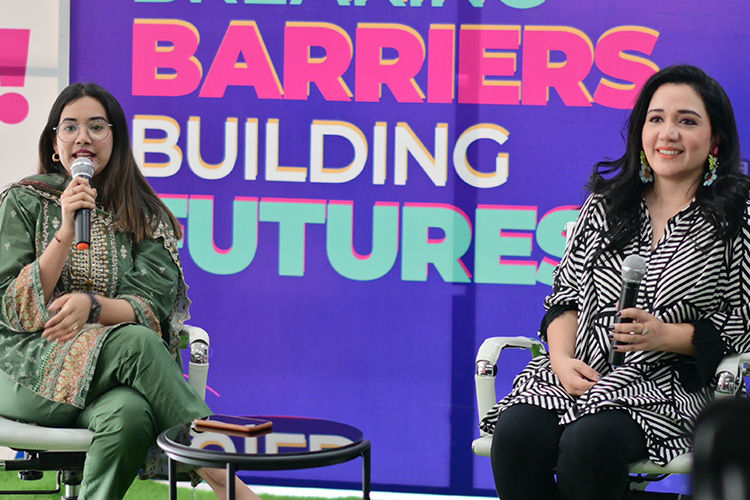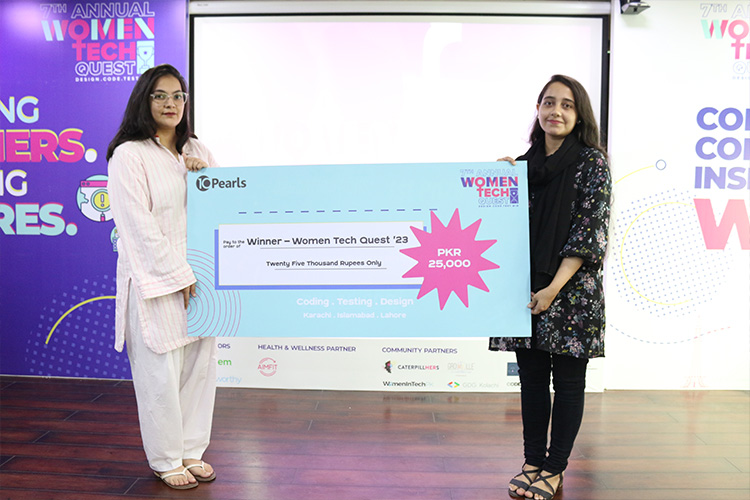 We stand by our commitment to promoting gender diversity and fostering positive social transformation. 10Pearls University organized Women Tech Quest, an empowerment platform for women in technology to demonstrate their tech skills, compete, and network. The 7th consecutive edition of Women Tech Quest (WTQ) took place on June 17, 2023, in Karachi, Lahore, and Islamabad, attracting over 700 women in tech across the three cities.
WTQ is a dedicated platform designed exclusively for women in technology providing them with opportunities to gain recognition and connect with fellow professionals who share their passion. Additionally, it offers enriching speaker sessions and workshops where accomplished women in leadership roles share their experiences and knowledge, providing mentorship to aspiring professionals.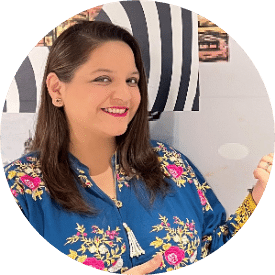 Syeda Sana Hussain
Head of People & Programs – EMEA, 10Pearls
"Empowering women is critical for any business, community or country to succeed. As our flagship initiative for gender diversity and women empowerment, WTQ has launched and accelerated careers of 5,000+ women in tech, strengthened our talent pool, and provided them an established platform to gain visibility and showcase their limitless potential.
Competition Tracks and Winners
Women Tech Quest 2023 comprised three competition tracks – Coding, Testing, and Design – with both Professional and Student categories. All the tracks assess participants' problem-solving skills and technical aptitude. A total of 14 winners were announced and awarded cash prizes and shields. All participants received swag kits and certificates of completion.
Professional
Maryam Nasir
Laraib Waheed
Zoha Shafqat Malik
Student
Dania Salman
Fatima Sami
Professional
Madeeha Amin
Hermain Zehra


Student
Rukshar Faheem
Professional
Atka Shoaib
Fatima Masood
Zunaira Hashmi
Student
Syeda Midhat Malik
Faiza Farooq
Sheza Naeem
Testimonials and Success Stories
WTQ has been instrumental in shaping the careers of hundreds of women in tech – either starting out or professionals taking their careers to the next level. The platform has inspired them to push their boundaries and helped them gain visibility among top companies in the country. Many have successfully transitioned to leading organizations after leveraging the networking opportunities provided. More than 70 participants have joined 10Pearls, and have steadily grown in their career trajectory.
Beyond students and professionals, WTQ has also successfully relaunched the careers of stay-at-home moms. Dania Ismail, a WTQ 2020 participant who had temporarily paused her career after becoming a mother, is one such success story. Today, Ismail holds the position of Senior Test Engineer at 10Pearls, showcasing the tangible impact of WTQ empowering women and enabling career growth.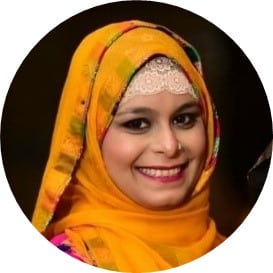 Dania Ismail
Senior Test Engineer, 10Pearls
"WTQ rekindled my passion for tech and the drive to achieve more! The confidence boost I got after WTQ motivated me to reorganize and prioritize my goals and ultimately resume my career at 10Pearls.
Invigorating Sessions and Fireside Chats
Apart from the competition, the event also featured inspirational speaker sessions by women in leadership roles. This year's speakers included Meighan Newhouse (SVP, Transformation, and Enablement, 10Pearls Healthcare); Zartaj Ahmed (Director, PSSEC); Mehvish Waliany (COO, Alkaram Studio); Alice Bhagataney (Co-Founder, Upstream); Meenah Tariq (CEO, Metric); Usra Murtaza (Senior Marketing Associate, Walee); Saba Kalsoom (Senior Manager Markets and Enterprises, Fasset); Sadia Khan (Fintech Entrepreneur); and Humna Raza (Creative Director and Podcast Host, One8nine Media).
Zartaj Ahmed, Director, PSSEC, commented, "Women often undervalue and undersell their capabilities. Platforms like WTQ play a key role in giving women confidence, creating a wonderful ripple effect – empowering women to grow and carve a path for other women."
Additionally, a workshop on Women's Health and Wellness by Mahlaqa Shaukat (CEO & Co-Founder, Aimfit) provided valuable knowledge and guidance.
WTQ 2023 was endorsed by leading names in tech and other industries. This year's event partners and sponsors included CaterpillHERs, Figma Community Lahore, GDG Kolachi, MLSA Karachi, Lahore & Islamabad, WomeninTechPK, Bytewise Ltd, Growelle Labs, CodeGirls, AWS User Group Karachi, Daftarkhwan, AimFit, Claymate, Careem, and Testworthy.
WTQ 2023 was widely recognized by leading media outlets of Pakistan, with extensive coverage in prominent publications such as Dawn newspaper, Express Tribune, ProPakistani, Tech Juice, Aaj Digital, and Technology Times; and news segments by top TV channels such as Dawn News, Aaj TV, Bol News, Abb Tak, ABN News, GTV, Metro News and others.
Women Tech Quest is now synonymous with empowering women in tech. In our upcoming editions, we aim to expand the competition to other cities in Pakistan and beyond – to take WTQ globally, scaling our outreach and advocacy for women.
"We are committed to fostering an inclusive environment, providing opportunities for women to excel, and driving the change needed to achieve gender equality in the tech industry," Hussain concluded.