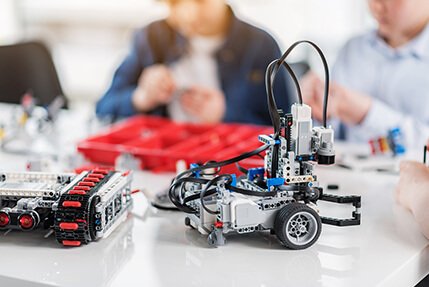 A few months ago, a colleague of mine told me a story about his 10-year old son's robotics team. The team had entered a competition, its challenge- build a robot that could throw tennis balls into a basket from a distance of 15 feet. Prior to one of the competition rounds, a student on the team suggested a small "upgrade" that could be used to make the throwing mechanism more accurate. My colleague tried to convince the team to hold off on the upgrade, as they were unlikely to be able to complete the adjustments before the next round. Despite his advice, the team began working on the upgrade and was subsequently disqualified when they were unable to show up in time for the next round.
The robotics team faced a predicament that many businesses face every day: which features should be rolled out in version one of your product? In our age of digital transformation, when speed-to-market is critical, trying to include too much in your first version- also known as Minimally Viable Product (MVP), is very risky.
While every business wants to create a product that will meet each and every need of its customers, it is imperative to determine which needs are most important for version one. The MVP scope needs to be well-defined, and then strongly protected from creep.
If the MVP version starts to bloat, your business risks the following: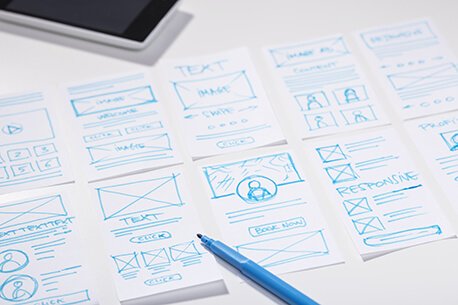 1. Leaving the Door Open for Your Competitors
The first mover advantage is real. In fact, it's been a huge factor in some of the world's most successful brands like Amazon, LinkedIn, and eBay. MVP bloat delays deployment. and leaves the door open for competitors to beat you to market. If you don't launch soon, someone else will.
2. Building Something That Has Not Been Validated by the Customer
The purpose of an MVP is to be able to test your ideas. Once the product is in the market, you can start collecting customer feedback and purchasing analytics. This data can be used to guide future iterations and your overall product road map. If an MVP becomes bloated by requirements and features yet to be verified by your target audience, your business risks losing a great deal of invested time and money.
3. Rolling Out an Already Outdated Product
Market trends change quickly, especially in the technology industry. Your product could be positively or negatively impacted by hardware innovation, operating system updates, competitor activity, and government regulations. Therefore, it's essential that you adopt an iterative approach to development that focuses on frequent deployment. The first step of the approach? Launching your MVP quickly so you can collect critical customer feedback.
4. Frittering Away Too Much Cash
Saving cash is important, especially for startups and early stage companies with ideas that have not yet been fully tested. If companies burn too much cash in early stages, they worry investors with little to no returns. Lack of cash in the bank also leaves companies unable to pivot when necessary.
5. Setting an Internal Trend of Sluggishness
Fast turnaround time should be built into the DNA of every company. A short while ago, Elon Musk was in the news for taking a customer complaint from idea to execution in 6 days. This sort of fast-moving culture has enabled tech giants like Tesla to experience great success. If your company doesn't work to instill this habit into everyone, from the CEO to the junior developers, it leaves itself vulnerable to sluggishness in the times ahead.