5 Questions You Should Ask During a Tech Company Job Interview

In today's hiring landscape, most companies have job applicants interview more than once. You will ideally have interviews with your future manager and colleagues, but before you can even begin to prepare for those interviews, you need to make it past the gatekeeper – an internal HR representative (this could be a HR Manager, a recruiter, a sourcer, a project coordinator – all depending on the size of the company).
It is our job to make sure you have the basic technical skills needed to perform the role in question, but oftentimes we are trying to get an even greater sense of your soft skills. Would this person fit into the company culture? Is this candidate a go-getter? Would they think outside of the box? Do they think ahead?
I ask specific questions to gauge whether you would be a fit for the role and if the role would be a good fit for you and your aspirations. I typically wrap up the interview with the dreaded question: "So do you have any questions for me?"
The answer should always be "yes." But before you panic, I've jotted down a few easy questions that I like to be asked, and why:
What is the size of the company?
Very few companies provide details about their size online, so even if you've done your research, you probably only have a vague idea about how large they are. Oftentimes size is an indicator of company culture and what your impact will be if you take the position.
Is this an existing role, or a newly created one?
If it's an existing role, a good follow up question is "will I overlap at all with the person currently in the role?" and if it is a brand new position you should inquire about how structured your role will be. These questions show me that you are thinking a step ahead to onboarding, plus it can spark a larger discussion about company growth.
What pain points will I be solving?
I love getting this question. It indicates that you are eager to take the initiative and interested in problem-solving, and my answer will give you a greater sense of the role you would be playing within your team.
Is there travel involved?
People never seem to ask this question, yet the response can often be a deal breaker. You don't want to be surprised that you are suddenly traveling 25 percent of the year, when you expected to have only a couple business trips. If the HR representative interviewing you doesn't mention travel up front, you should absolutely ask.
What are the opportunities for professional development?
Many companies have internal programs in place that promote continuous learning. Knowing whether or not they encourage certifications or have internal groups dedicated to mentoring and employee growth will indicate how invested they are in their employees.
Interviews are stressful, but they are also an opportunity to really vet a position and determine if it is the right fit (for both the candidate and the organization). My advice is: when in doubt, ask more questions.
---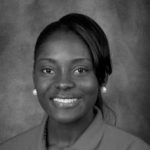 Sekinat Lawal is the Manager of HR and Administration in charge of talent acquisition and retention for 10Pearls.