Nielsen Norman Group is among the world leaders in research-based UX. They recently conducted a study to gauge how thoroughly people read the content on webpages. The results showed that only 16% actually read and pay attention to the content word for word, while an astounding 79% of internet users merely skim through the web page. This leads us to deduce that, unless you are a content website, an abundance of text can possibly drive consumers/potential customers away from your webpage. A poor experience can cost you your audience, and eventually, money. 
These changing content consumptions habits brought forward a new sub-type of content writing called UX Writing. UX writing is the practice of crafting UI copy that guides a user within a product and helps interact with it. This discipline creates purposeful information for a more impactful user experience through user-friendly yet meaningful copy.
From 'What's on your mind' on Facebook to "Are you still watching?" on Netflix, it's all UX writing
UX writing includes the microcopy on any website/app that guides users on how to interact within a product/interface. From navigation buttons, to error messages, to loading screen, content in the side panels, to security messages – all of it constitutes UX writing.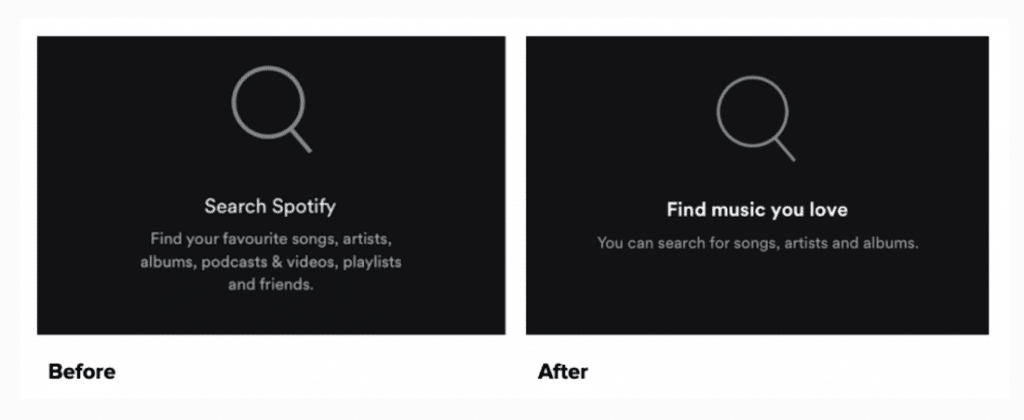 UX writing is different from copywriting; copywriting is the luscious use of language to explain features, product, tell the company's story and vision etc., with the purpose to facilitate sales. On the other hand, UX writing is more product oriented and uses simple, direct words to direct a user's navigation. It essentially shapes the product experience that will make a visitor become your loyal user.
Crafting the perfect message
There are some 'dos and don'ts' of effective UX writing; keep them in mind to create user experiences that are delightful, smooth, and invites repeat customers!
Understand your user: As well as your product. This is the cardinal rule for UX writing. Understand your audience's demographics and natural progression while going through your product's funnel. Research why they want to use your product and how they will use it.
Less is more: Brevity is your best friend; use the simplest words to facilitate the best user experience possible.
Objective first: The goal is to invoke the correct action from the user, thus begin with 'what to do in case of', instead of 'In case of X, do Y'. In other words, "Click here for more" is always better than 'To know more, click here.'
Goodbye Robo-talk: Show empathy and have natural, authentic copy. This also means crossing out all big English words along with the Robo-talk. Say 'Oops, something went wrong.' instead of '404 Error: Page not found."
Divide and conquer: Do not overwhelm the user with details. We already know users don't read large chunks of text. Break it down and make it a story they would love to continue reading.
The biggest favor UX writing does to your product is to humanize it. In today's world, where competition is limitless, what makes you stand out is how you appeal to the emotions of the consumer. You will be doing a disservice to your product if its presentation does not appeal to the human sentiments and lacks emotions and genuineness. Needless to say, when your content and web experience is crafted well, it attracts new customers, evokes interest, intent-to-buy, and eventually spikes up sales and profits.
UX writing: A gamechanger
We at 10Pearls are front-runners of this game. We keep up with the latest trends in design and we know that UX writing is the fuel products run on. With some great UX writers on-board, we stay tuned to emerging variations and creative ideas that make products a cut above. If you believe your product needs that one very vital push, connect with us today to get the ball rolling.