AI Summit 2019 Key Takeaways – Enabling AI for a Better Future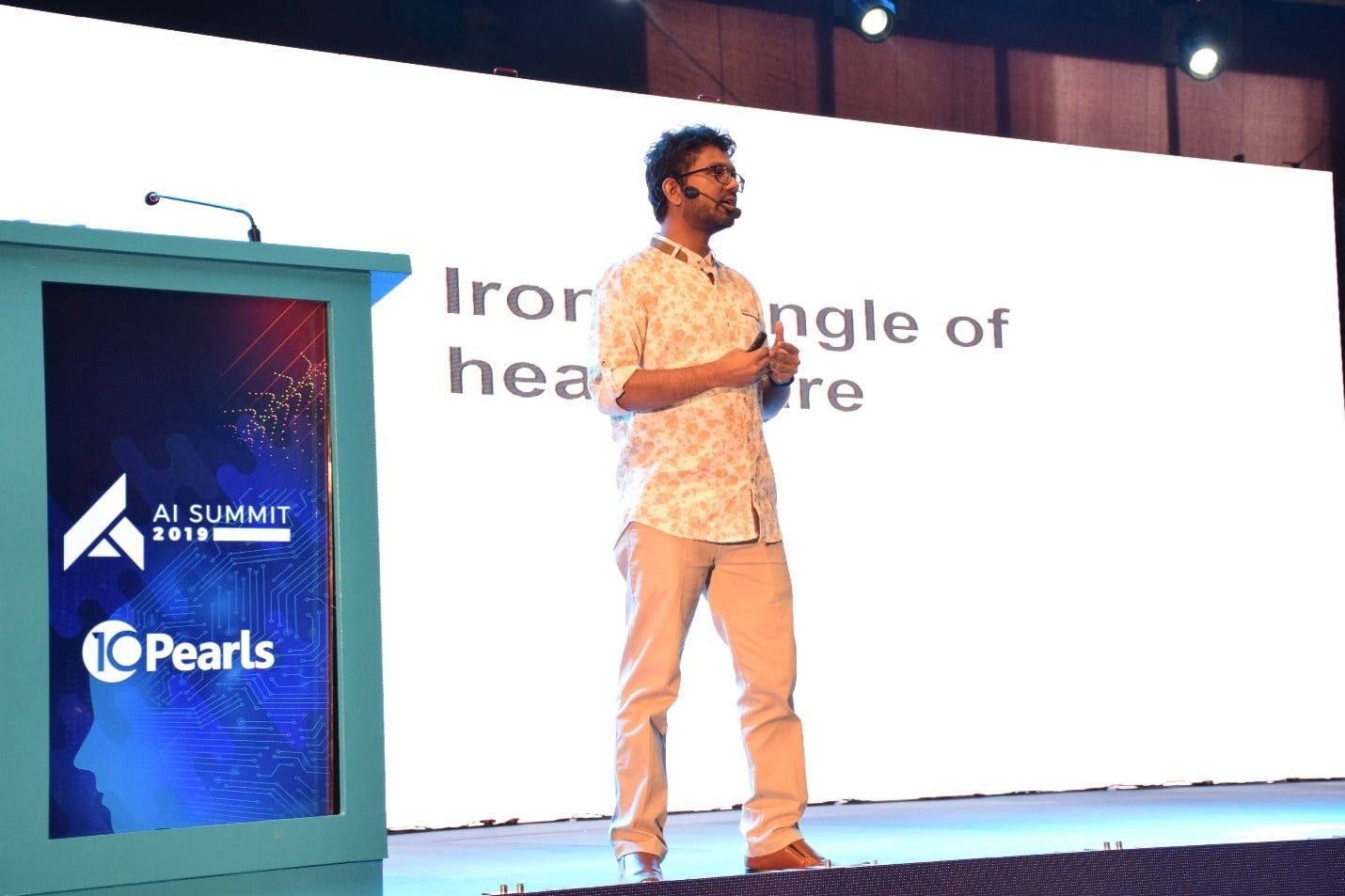 Artificial Intelligence is one of the top emerging technologies in the world, and is growing at an unprecedented pace. According to International Data Corporation (IDC), the AI market will grow from $8 billion in 2016 to more than $47 billion in 2020 and by 2022, investment in AI is expected to exceed $250 billion!
In line with 10Pearls' vision to lead innovation, the company recently held the AI Summit 2019, a pioneering conference and expo aimed to catalyze the growth of artificial intelligence and its application to solving key business challenges. The day served as a comprehensive and experiential platform to connect and engage thought leadership, experts, like-minded businesses and AI enthusiasts. AI start-up ideas were showcased, and participants engaged in hands-on workshops and immersive sessions related to the field of Artificial Intelligence.
More than 35 speakers – belonging to different industries, from finance to healthcare, social welfare to app development – shared their insights, knowledge and concerns with a packed and captivated audience. The sentiment was unanimous: AI will disrupt industries all across, sooner rather than later. The future is AI-first and companies have to be prepared to excel and stay relevant.
Here are five key takeaways from the conference:
1) Economic Stability and Data: Fuels that Propel AI
As pointed out by many speakers in the Summit, artificial intelligence has been around for the past 40-50 years. The growth and progress, however, strongly depends on the state of the economy. 10Pearls CTO Ghazanfar Ghori talked about the nuanced relationship between the state of the marketplace and innovation during his keynote. Recessions caused "AI winters" that stalled progress to a halt, while periods of economic stability saw the most dramatic advancements in the field. To this day, countries which are economically most stable, are the ones leading the AI rush across the globe.
In the past five to ten years, companies now have unprecedented access to a massive volume of inbound data gathered through smartphones, sensors, and IoT-connected devices. As shown by the trajectory artificial intelligence has taken, data and capital are the oil that fuels artificial intelligence to accelerate.
2) Upping the Security Game
In this data-driven world, ensuring security is one of the biggest challenges. Security needs to be rethought, rehauled – and AI can be the biggest enabler to do this. In his keynote 10Pearls CSO Peter Hesse stressed on four key areas where work must be done.
The Anti-Virus Domain: AI can effectively predict and generate patterns to detect viruses
Security Operation Centers: Artificial intelligence is revolutionizing risk management
Cyber Defense and Automated Exploit Generation: AI saves valuable and expensive resources
Automated Authentication: Leveraging AI, this process might even largely replace passwords
With great access to data, comes great responsibility. Hesse also talked about how, at every stage of the business process, it is essential to use AI to create fair and equitable solutions. He urged the thought leaders and practitioners to take all measures necessary to eliminate bias at every phase of development.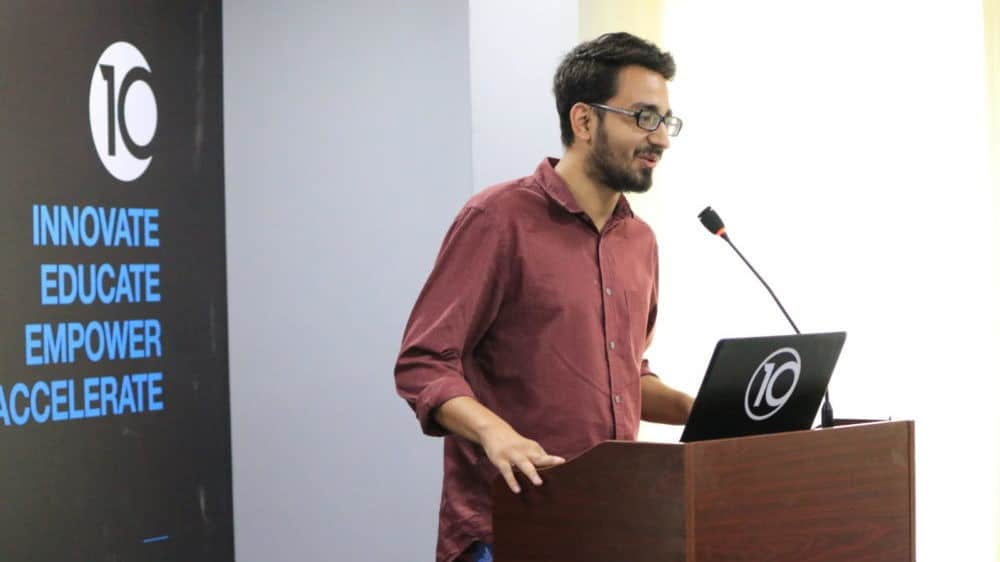 Source: ProPakistani
3) AI is Industry Agnostic
Artificial Intelligence is not limited to only the technology sector. Every industry can leverage the unique capabilities AI has to offer. Here are a few ways:
Logistics & Transportation: Self-driving cars are revolutionizing the road
Identity & Security: Facial recognition adds a sophisticated level of protection
Automated Customer Service: Front-office automation takes care of repetitive tasks
Entertainment: Controller-less games create fully immersive experiences
Finance & Legal: Robo-advisors are opening new doors for lawyers and traders
Healthcare: Robotic-assisted surgery enables high quality, affordability, and accessibility
A related conversation also took place between five tech leaders in the panel titled 'The future of working with AI'. The question "To what extent will AI replace humans at workplace?" put forward by the moderator garnered varied but concrete responses. The audience also pitched in and shared their concerns, challenges and aspirations of working in an AI-propelled ecosystem.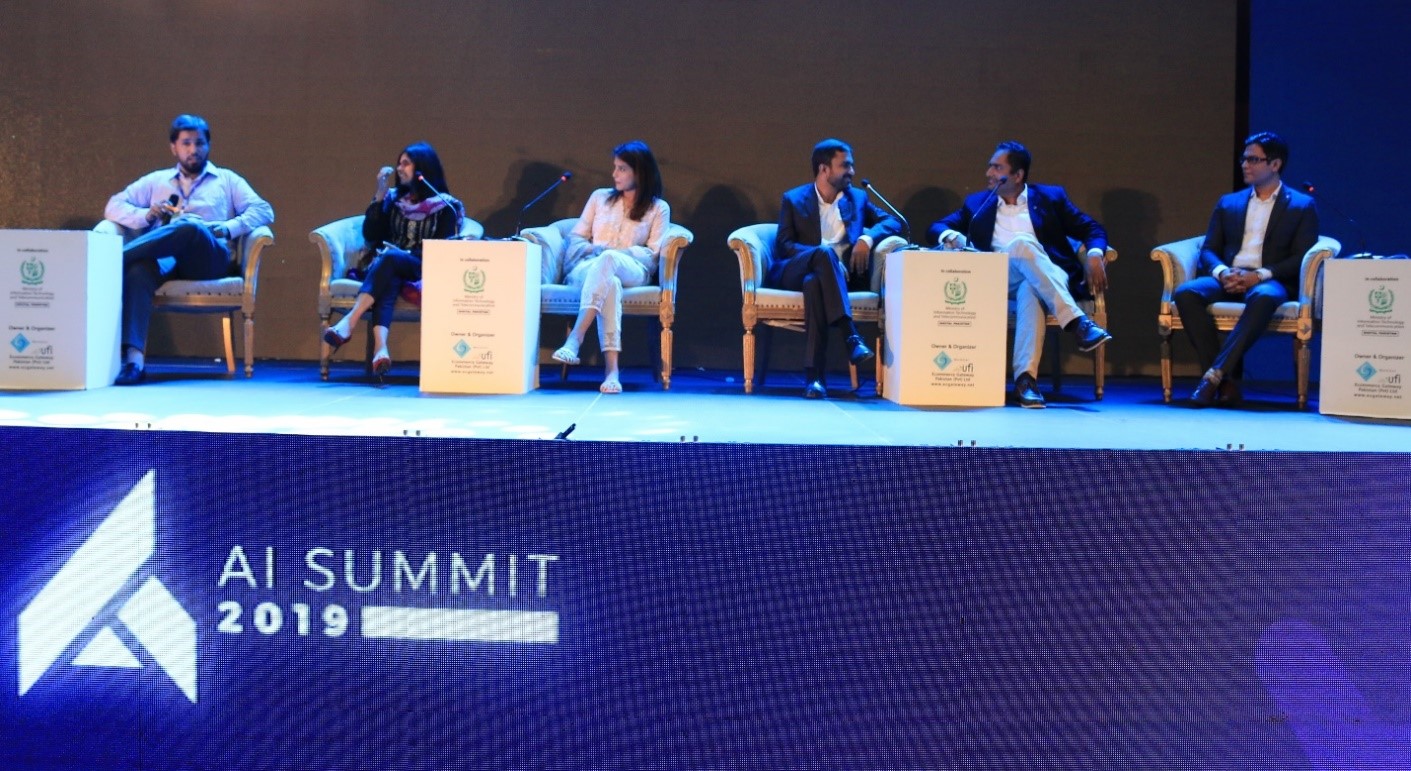 4) Democratizing AI for All Humankind
5) Hands-On Workshops on AI Technologies
In parallel to the Conference track, the AI Summit 2019 also ran hands-on workshops on different AI technologies, tools and techniques such as Computer Vision, DialogFlow, Data Science using Python and Building Prediction Models on Watson Studio. The purpose of these workshops was to provide students a platform to learn from the practitioners and network with their peers on a large and enabling platform.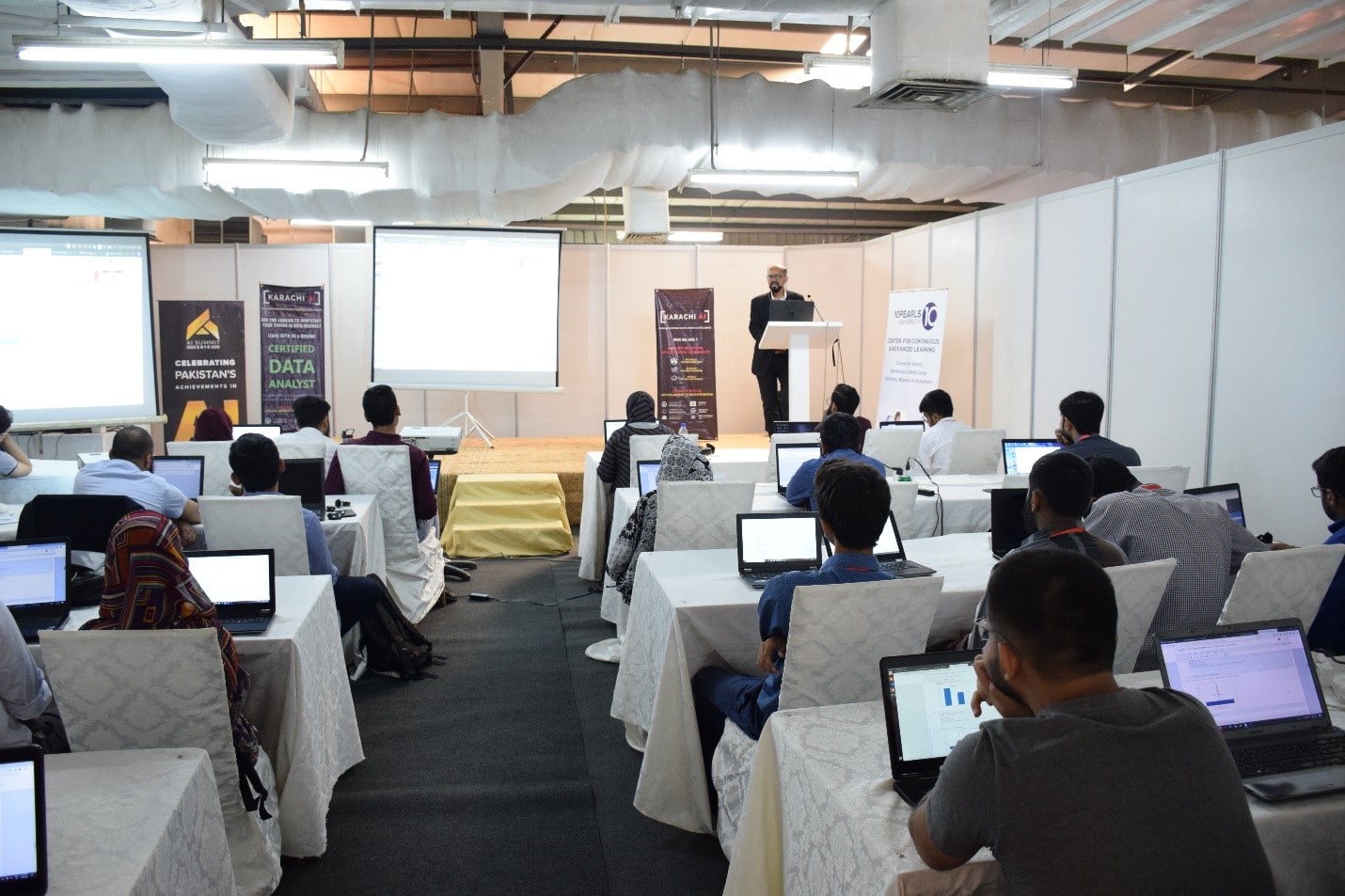 We are proud to have founded the AI Summit which will define the future of thought leadership around artificial intelligence for years to come.
At 10Pearls, we are helping global enterprises and high growth companies leverage the power of data, machine learning and artificial intelligence to help them differentiate from their competitors in this highly competitive, fast-moving digital economy. Read more about the AI Summit 2019 here.
Contact us today to learn how 10Pearls can create AI-powered solutions to transform your business.