Project Description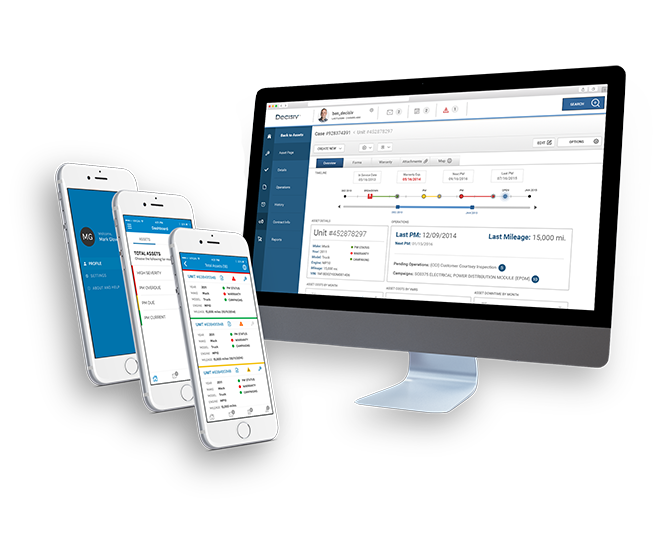 About Decisiv
Decisiv developed a SRM platform that has revolutionized service event management for commercial assets including more than 2 million assets and 3,000 service locations. Their solution also powers many leading heavy duty vehicle manufactures including Volvo Trucks, Kenworth, and Peterbilt. For more than a decade, Decisiv has been helping fleets overcome the challenge of keeping track of service events and the asset repair process.
Partnership
10Pearls was engaged by Decisiv to support their business transformation initiative from end to end – shifting the business from services to technology.
10Pearls used the Lean Product Accelerator™ approach, to identify opportunities and build technology that would intelligently automate and streamline the business. We worked closely with Decisiv to align the technology with myriad business processes and create a frictionless user experience.
The solution we developed in partnership with Decisiv truly transformed communication between fleets, service providers, and assets through an intranet of back-end APIs, white-labeled mobile apps, and web applications. Artificial intelligence was also used to improve fleet routing and allow vehicles to receive scheduled maintenance service efficiently along the optimal route. The solution includes an important mobile component which ensures mechanics are servicing the right parts – compatible with augmented reality plugins to visualize maintenance locations and activities.
These innovations, which comprise the technology that 10Pearls created together with Decisiv, helped them earn recognition as one of Insights Success magazine's 30 Most Innovative Companies to Watch.
Highlighted Features
Mobile first approach
Intelligent mapping and routing
Push notifications for real-time updates
Optical Scanning
White-labeled Applications
Resources