Project Description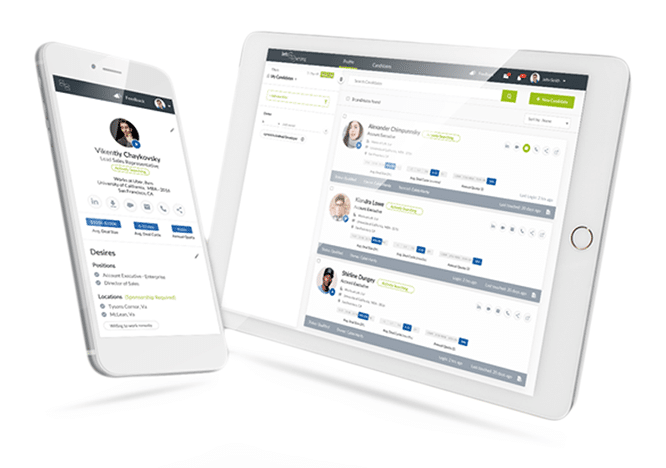 About Betts Recruiting
Betts is the leading recruitment firm for revenue-generating, marketing and people operations roles. Since 2009, Betts has partnered with the biggest names across multiple sectors offering a customized approach to each search. They've established networks of genuine relationships that allow them to source the highest-quality talent and execute quickly. Betts works across the country to help companies build their organization and to guide talent into an exciting career, faster and smarter. Betts Recruiting has been recognized as one of Inc. Magazine's top 5000 Fastest-Growing Companies in America, named one of the Best Places to Work by Crain's New York Business, and named one of the Fastest Growing Companies in the Bay Area by the San Francisco Business Times.
Partnership
Betts Recruiting to redefine their corporate identity and become a technology platform. 10Pearls was engaged at the outset of this this transformation project to conceptualize and then build a first-in-class recruiting platform. Key to the transition was developing a mobile product that could seamlessly modernize and scale their operations through automation.
Through our proprietary Lean Product Accelerator™ discovery process, 10Pearls delineated the various business needs and took a user-centric approach in the design phase to optimize the customer experience.
Using a streamlined, agile methodology, 10Pearls rapidly produced an MVP that reflected the client's specific preferences. The solution leverages machine learning and automation to rapidly match candidates with opportunities and break down barriers between individual hiring managers.
The Betts Connect platform was soft-launched in Jan 2019 and is hosted and maintained by 10Pearls on the Amazon cloud. The team has continued to iterate through several new releases as part of a long-term partnership.
Highlighted Features
Intelligent scoring algorithm powered by machine learning
Data Quality and Freshness Alerts
Candidate and Customer Access through Social Login
Dashboards with current status and historical data
Salesforce Integration
Resources