10Pearls Named Two-Time DCA Live Red Hot Company

Last Wednesday, July 17th, 10Pearls was excited to join industry leaders from the greater DC metropolitan area at the awards reception for DCA Live's Red Hot Companies 2019.
2019 Red Hot Companies List Features the Best Tech Companies in DC
The event recognized an exclusive list of DC's fastest growing and most exciting companies; other participants included Babyscripts, GoCanvas, HUNGRY, REQ, Xometry, and Transitscreen.
DCA Live hosted over 350 attendees at the historic Ronald Reagan Building and International Trade Center in Washington, DC, bringing together notable names from the legal, association & nonprofit, entrepreneur, federal tech, real estate and corporate communities.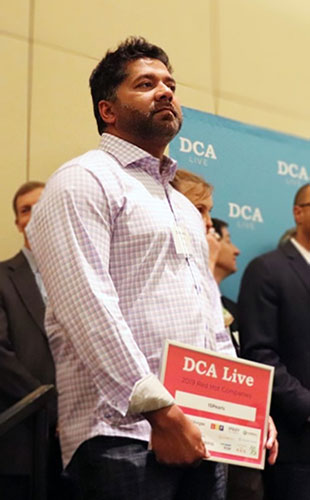 10Pearls was met with cheers and applause as CTO Ghazanfar Ghori was invited onstage to accept the prestigious award.
"It's an honor to be recognized as a Red Hot Company for a second time," said Ghori following the event. "10Pearls continues to grow its presence not only as a globally reputable software development and consulting company, but also as a key part of the DC economy. This award is a tribute to that success."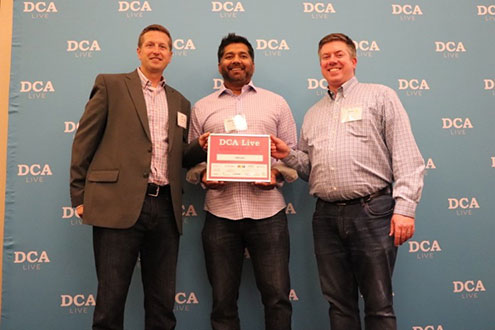 Expanded UX Design, Cybersecurity, and Development Capabilities Factor into Placement
As a two-time awardee, our company is proud to be recognized for our commitment to innovation and continuous improvement. Since our first placement on the list in 2017, we've expanded our capabilities in UX design and research, cybersecurity, IT services, custom development, and consulting. Our most recent of four acquisitions holds the unique benefit of augmenting our expanding global workforce with nearshore options.
As we've continued to expand, we've forged new partnerships across the healthcare, finance, education, energy, and technology space. Adding a host of new clients to our portfolio has enabled us to delve into projects at the cutting edge of innovation to empower our growing list of partners with end-to-end digital transformation solutions.
Building Upon Consistent Tech Industry Recognition in 2019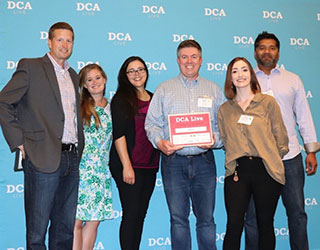 This recognition follows numerous other awards and acknowledgments we've achieved this year, most notably inclusion in reports by Gartner and Forrester and placement on multiple Clutch leadership boards.
10Pearls was also recognized as a finalist in the competitive Corporate Growth Companies Under 25M this past May.
As we continue to look for new ways to apply our wide range of expertise, we're accepting new partnership inquiries. Contact us to learn more about how our best-in-class services can offer your business an edge above the competition.